PRODUCT PRICING/PRICING AUDITS
A pricing audit is conducted by fully trained mystery shoppers to assess the pricing offered in your business. It will ensure consistency and provide you with data that allows you to examine that pricing is correct in order to maximize profitability, and benchmark against your competitors.
Pricing audits will help confirm that the prices offered are in-line with the customers readiness to pay for a given product as well as typical market values for a product.
These audits will strengthen your pricing process and maintain uniformity which helps endorse your brand image and identifies any potential mistakes so that they can be remedied.
Pricing is branding. Branding is a mindset. Your mindset, not the market, determines how much money you make or don't make. Think about that."
― Richie Norton
WHY PRICE AUDITS ARE IMPORTANT FOR YOUR BUSINESS

WITHOUT THEM, YOU WILL LOSE THE CONSISTENCY AND RECOGNITION THAT ARE SO IMPORTANT FOR BUILDING A BRAND
There is no doubt that pricing is of vital importance to any business and it is imperative that the customers are being charged the correct price when purchasing a product or a service. Without regular auditing, you run the risk having problems in your pricing that you do not even know exist and you cannot fix problems if you do not realise they exist. It could be that there are improperly priced items or items being left with a sale price when the sale is over. Not regularly auditing your pricing strategy regularly is likely to cost you sales and revenue.
"The moment you make a mistake in pricing, you're eating into your reputation or your profits." - Katharine Paine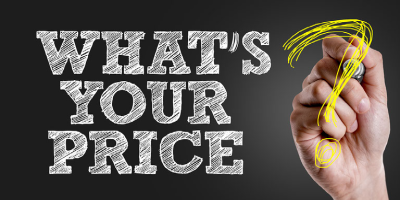 Customer Care have auditors available all over New Zealand and can set up this programme for you free of any set up costs or reporting costs. You have access to your own customised portal and access to a mobile app that will allow you to retrieve extensive reporting.