COMPLIANCE AUDITS/STORE AUDITS

Retail/store audits are an effective way to monitor how your stores are presenting themselves and your products to your customers.
We have invested in the latest mobile technology to ensure that our retail/store audits provide real time information and images.
Our audits can cover as many areas as desired including:
| | |
| --- | --- |
| | Price |
| | Product Displays |
| | Promotions, Placements & Pricing |
| | Marketing Materials |
| | Point of Sale Merchandising |
Some companies choose to audit compliance themselves, however this can take away valuable time from those needing to run other aspects of the business. Known faces conducting audits in stores and branches also create an incentive for staff to falsely up their compliance. It is all too common of a scenario where staff are aware of the "big boss" coming in for a check-up and act differently, thus you don't get an accurate portrayal of the day to day operation of the store.
Engaging in these audits will ensure that your stores are representing the brand in a way to obtain and increase Customer Satisfaction
Compliance auditing is all about ensuring your staff are adhering to policies and statutory regulations. Failure to adhere can result in legal consequences.
Compliance Auditing is conducted by Mystery Shoppers and involves them visiting your premises to conduct the audit.
Common areas are:
| | |
| --- | --- |
| | Casinos/Gaming Rooms - ensuring that problem gamblers are reported |
| | Liquor Stores - ensuring liquor is only sold to people over 18 and that ID is being requested if the shopper looks under 25 |
| | Facility Maintenance Standards |
| | Checking that materials and signage comply with legal guidelines |
| | Information - are your staff giving the correct information to specific request |
How Will Audits Help Your Business?
AUDITS WILL HELP YOUR BUSINESS BY...
ENSURING your vision for stores is met and reducing the headaches of staff not meeting their statutory or regulatory expectations.
HELPING you to identify where stores may be lacking regarding presentation of particular brands, prices and visual merchandising therein. This identification will enable swift rectification of issues involving staff not meeting expectations for store presentation or any other issues which may be affecting the inconsistencies.
ENABLING you to ensure that stores are run as efficiently as possible regarding time management, workload and staff acting on changes. If your store runs on a KPI or "key performance indicators" system, whereby staff are expected to meet minimum standards of performance in their job, particularly in sales, auditing can identify issues here as well and can give you the knowledge and opportunity to address this with training or new systems.
ADDRESSING particular modes of presentation, specifically in the food and hospitality spheres of business. If you have certain ways you want a beer or wine presented, or food to be arranged on a plate, auditing can ensure this is consistent and adhered to, allowing you to take action if these expectations are not met.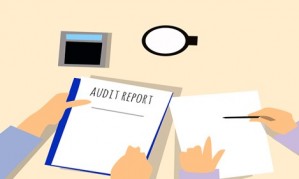 Not only are these audits essential to a business manager, but can be equally, if not more beneficial to brands with products in certain stores, restaurants or bars. If you are someone who is selling their product through another business but you have particular stipulations about the presentation of your product and advertising, auditing enables you to get an on the ground view of the stores carrying your product without you even entering the doors.



Need COMPLIANCE/STORE AUDITS? Talk to us!

If you're interested in Compliance Audits, we'd love to hear from you. For an obligation free chat, simply give us a call on 0800 205 183 or fill out the form to the left and we'll be in touch fast.